STONY POINT NORTH ELEMENTARY SCHOOL

PHYSICAL EDUCATION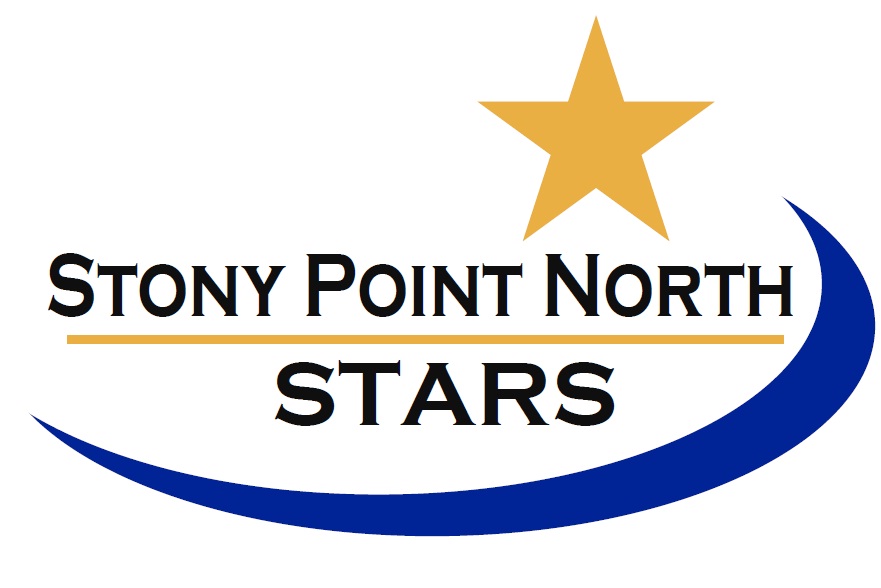 8200 ELIZABETH AVE.   •   KANSAS CITY, KS 66112   •  913-627-4500   •   KANSAS CITY, KANSAS PUBLIC SCHOOLS USD 500

STONY POINT NORTH PE  - "PROMOTING ACTIVE HEALTHY LIFESTYLES"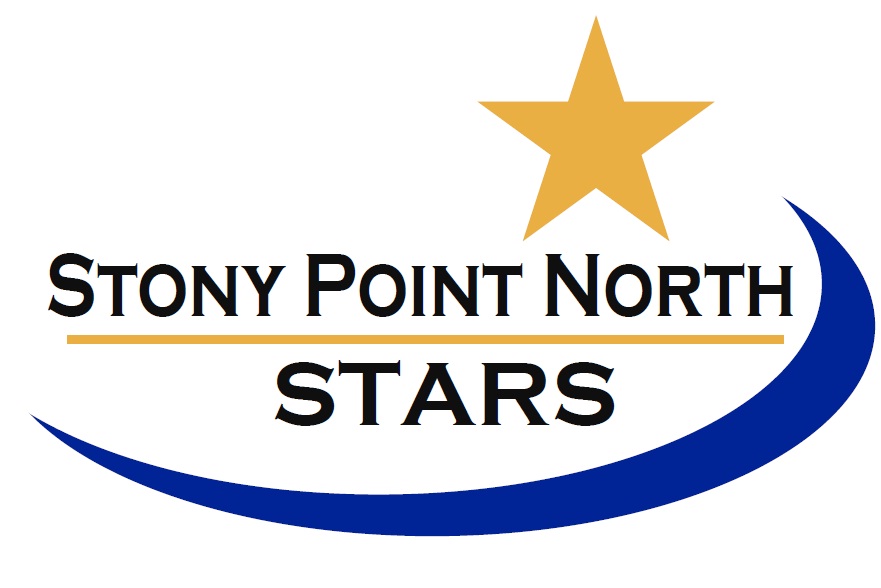 Special PE Project: 5th Grade Students Win GRAND PRIZE in "KC Healthy Kids: I Am Here" Contest

On March 2, 2017, a group of Stony Point North 5th graders represented ALL of the students at Stony Point North including our Life Skills classes, and competed in the "KC Healthy Kids "I Am Here" contest.

This was a contest that was open to all school districts in the Kansas City metro area and it also included our 5th graders competing against middle school students. The winning team would receive a Grand prize of $2,500 for their school.

The 5th grade students had already received First Place recognition in the contest and were now competing in the Finals Competetion that was held at the Kansas City Convention Center in downtown Kansas City, Missouri.

In the finals presentation our 5th grade students were required to speak in front of over 400 students and adults that were in attendance and were also competing against 3 middle school grades in the contest to receive the Grand Prize.

The focus of the 5th grade presentation in their Finals presentation was how our students can help make our school more healthy by improving our playground so that we can increase our physical activity and assist in fighting childhood obesity.

The Stony Point North students did an outstanding job in their oral presentation and were selected once again as the Grand Prize winners!

This was the second consecutive year that Stony Point North was selected as the Grand Prize winners for this contest! The total winnings in the past two years from this contest was a total of $6,000!!!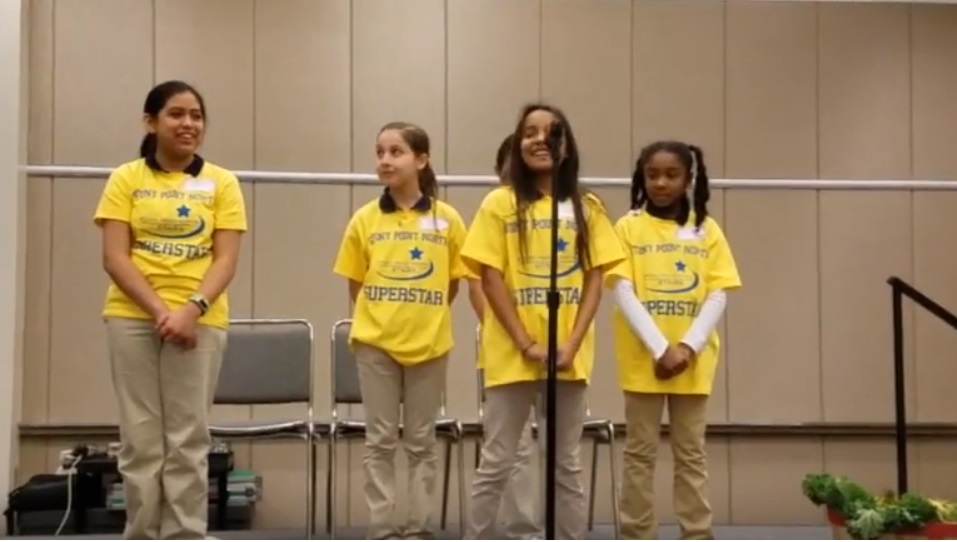 Article from KC Healthy Kids Organization.  Click here.
View the 5th graders presentation by clicking on the picture below.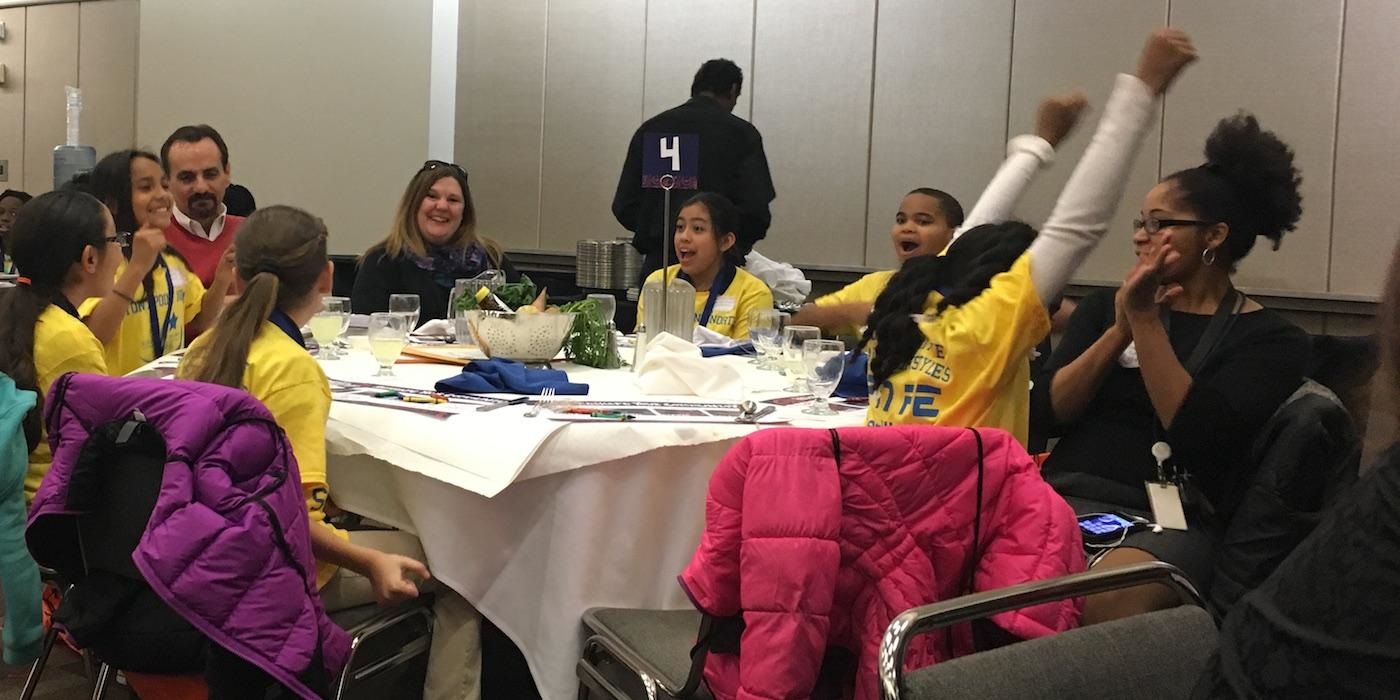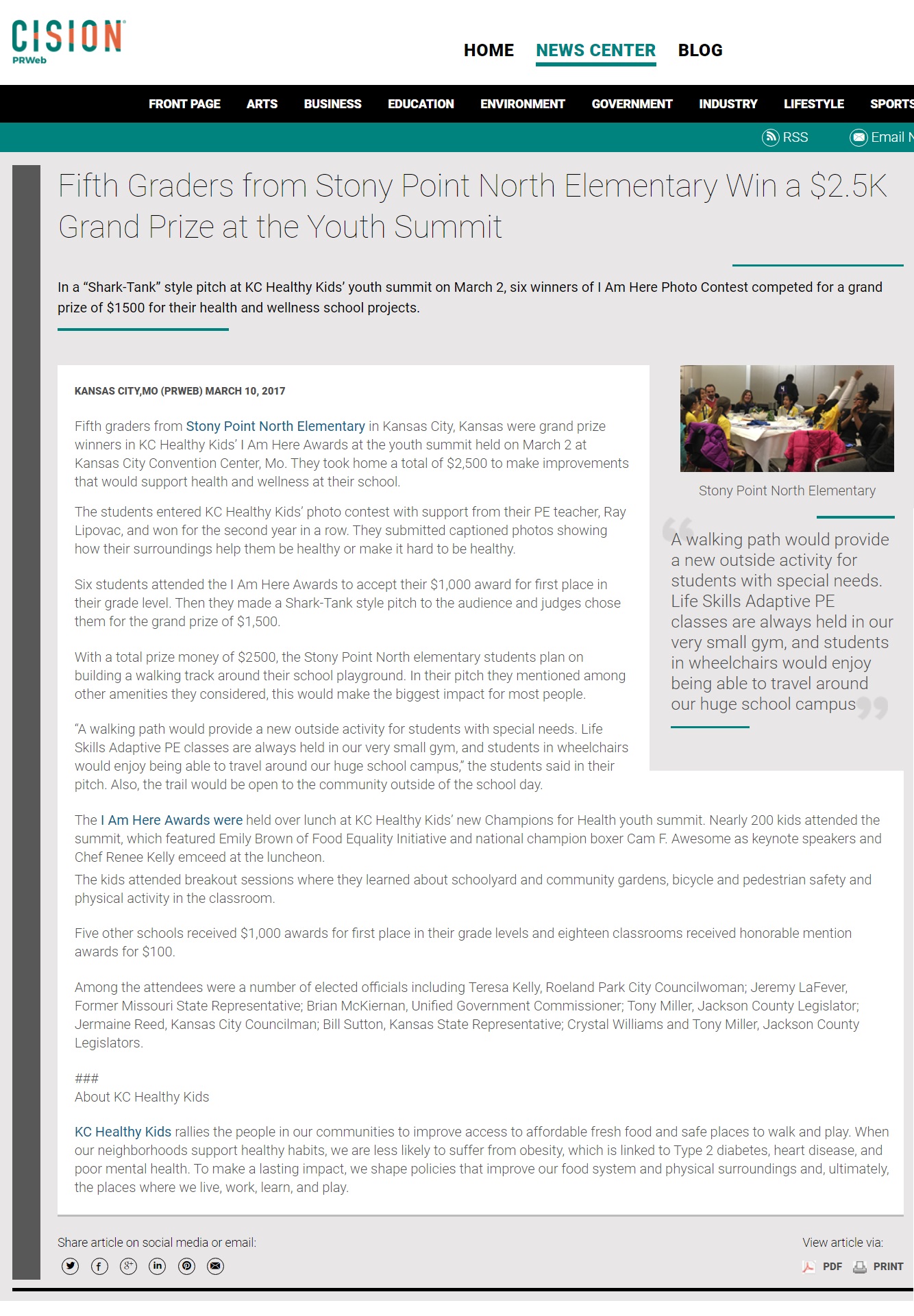 Stony Point North students entered KC Healthy Kids "I Am Here" contest with support from their PE teacher, Ray Lipovac, and won for the second year in a row.  Their presentation included a speech on how they can improve on becoming more healthy in their school.